This Mom and son Duo have trained 1,93,000+ Students and women in self defense.
DONT PUNCH !! DONT KICK!! DONT BLOCK!!
To address the growing problem of Rape and Sexual assault especially among the school and college students and to train girls with an effective self-defence technique   to protect them from Rape and Sexual Assault. I Karthik S Kateel, a Black Belt in Karate and Jeet Kune Do and a trained mixed martial art trainer, appointed Grand Master Trainer for self Defence by Indian Red Cross Society, YRC Karnataka Branch along with my mother Mrs.Shobhalatha have founded the NGO Swaraksha for Women Trust.
The Trust conducts Self Defence Workshops in Schools and Colleges and teaches girls an effective way to defend themselves using psychological methods and self-defence techniques in case of an assault or rape attack. This Entire workshop has been choreographed by Karthik S Kateel and has been copyrighted in the name "Karthik - Swaraksha for women".
The Self Defence Workshop duration is 2 Hours and till date from the time of inception in 2014 we have trained more than 1,93,000 students and women of 581 institutions with 1000+ workshops around Karnataka. The goal is to reach out to every school and college girl in Karnataka to enable them to protect themselves in case of a rape attempt or sexual assault.
This programme has been proved to be one of the most successful self-defence/women empowerment programme by students and teachers of 581
 institutions. This training does not contain any form of martial arts and can be easily used by females between 12 to 60 years of age. This training is applicable to everyone, easy to understand and simple to apply.
Hundreds of girls have saved themselves from harassment and rape attempt using these simple self-defence technique.
This Workshop has won the appreciation of the Police Department, Doctors, Professors, Academicians and Students.
On April 6th 2017 Swaraksha for Women trust® was registered and donors will be granted with income tax exemption 80G and 12AA from August 2018. The objective of our Trust is to train girl students and women and empower them through self-defence training. We would like to conduct this programme throughout Karnataka.
Due to lack of financial support from government and donors it has become difficult for us to continue this Self Defence workshop where I and my mother personally visit the school and conduct the workshop.
I hereby humbly appeal you all to donate to this noble cause and help us to reach more schools and colleges in rural areas and to conduct these self-defence workshops in and around Karnataka.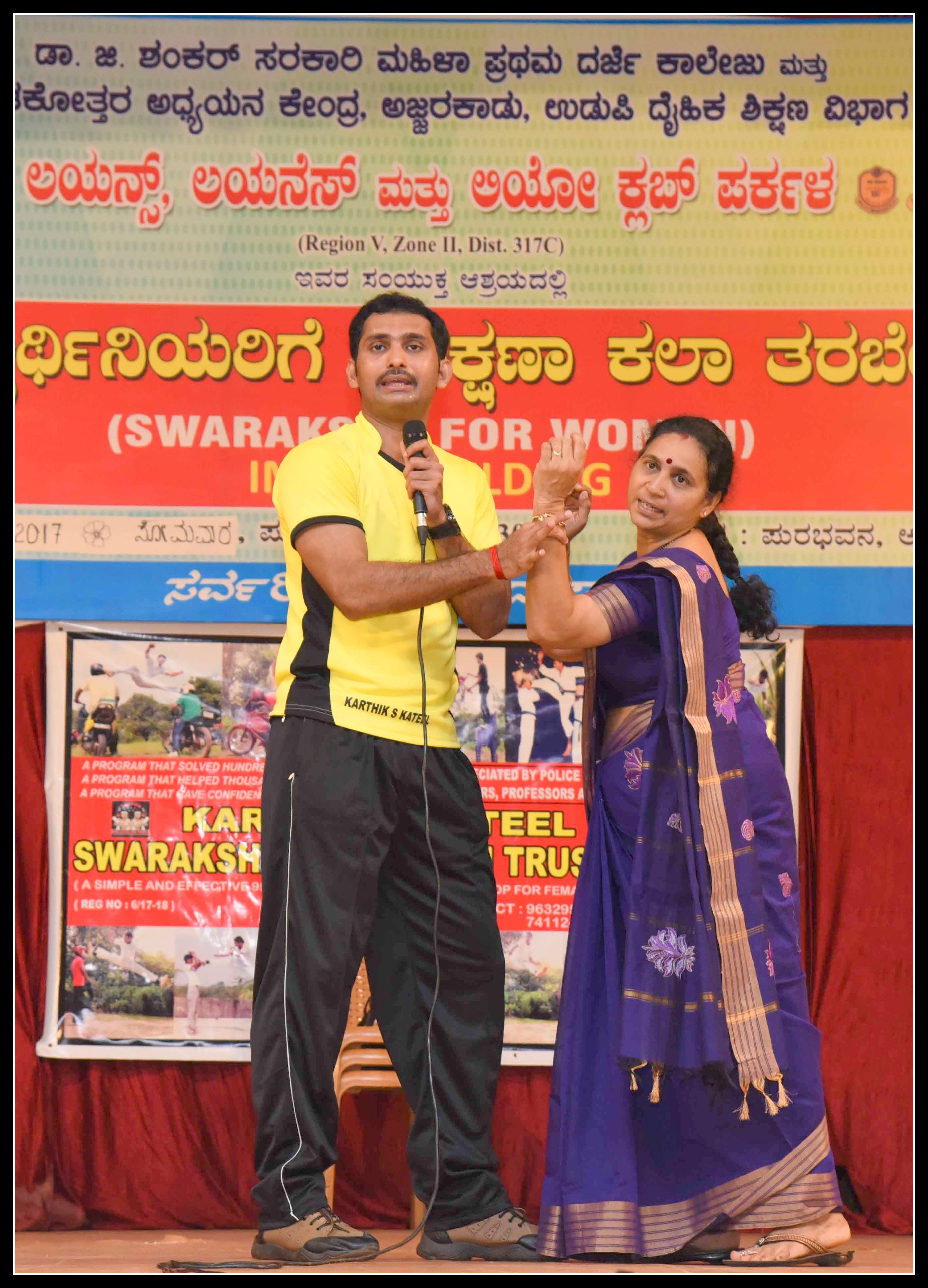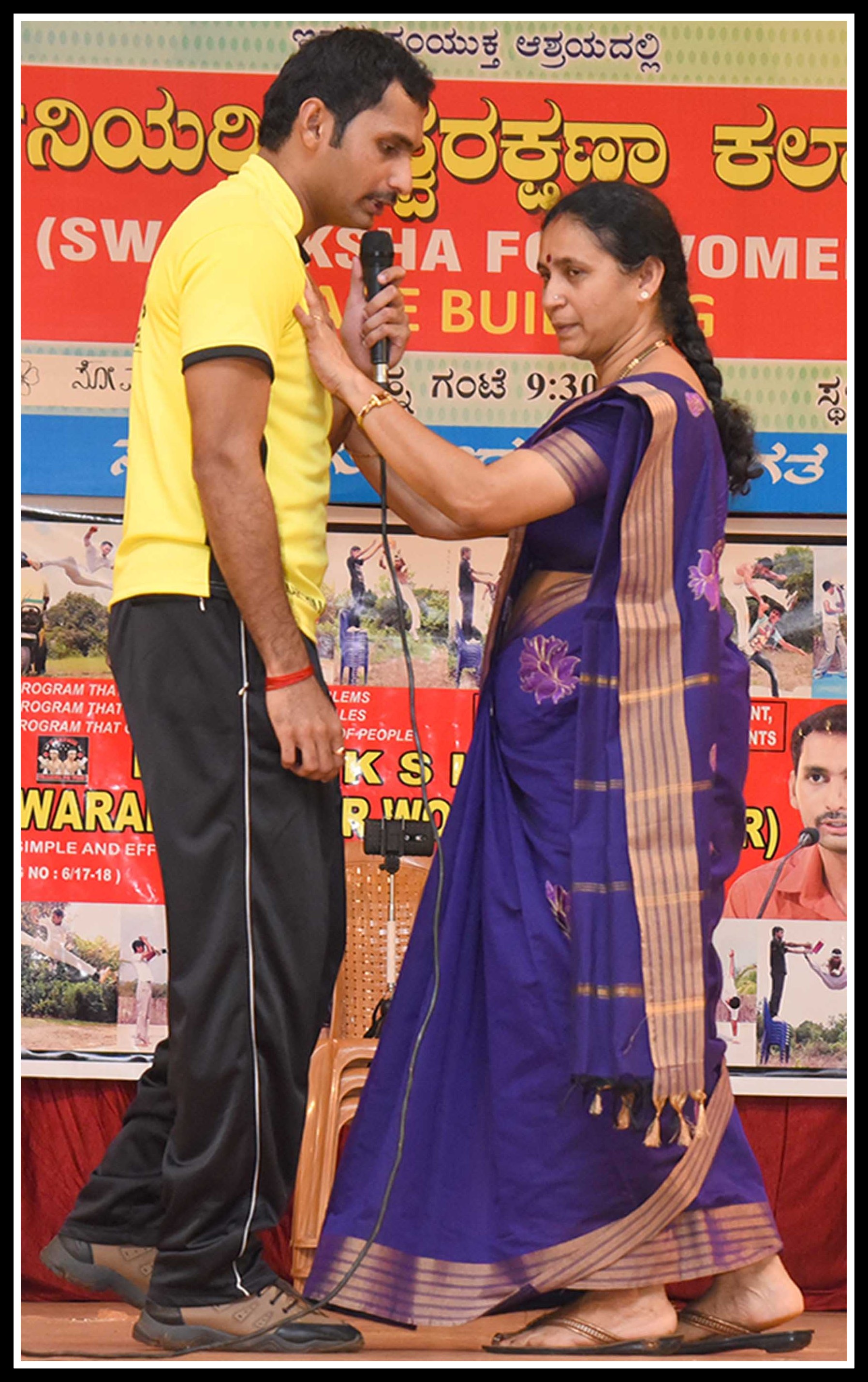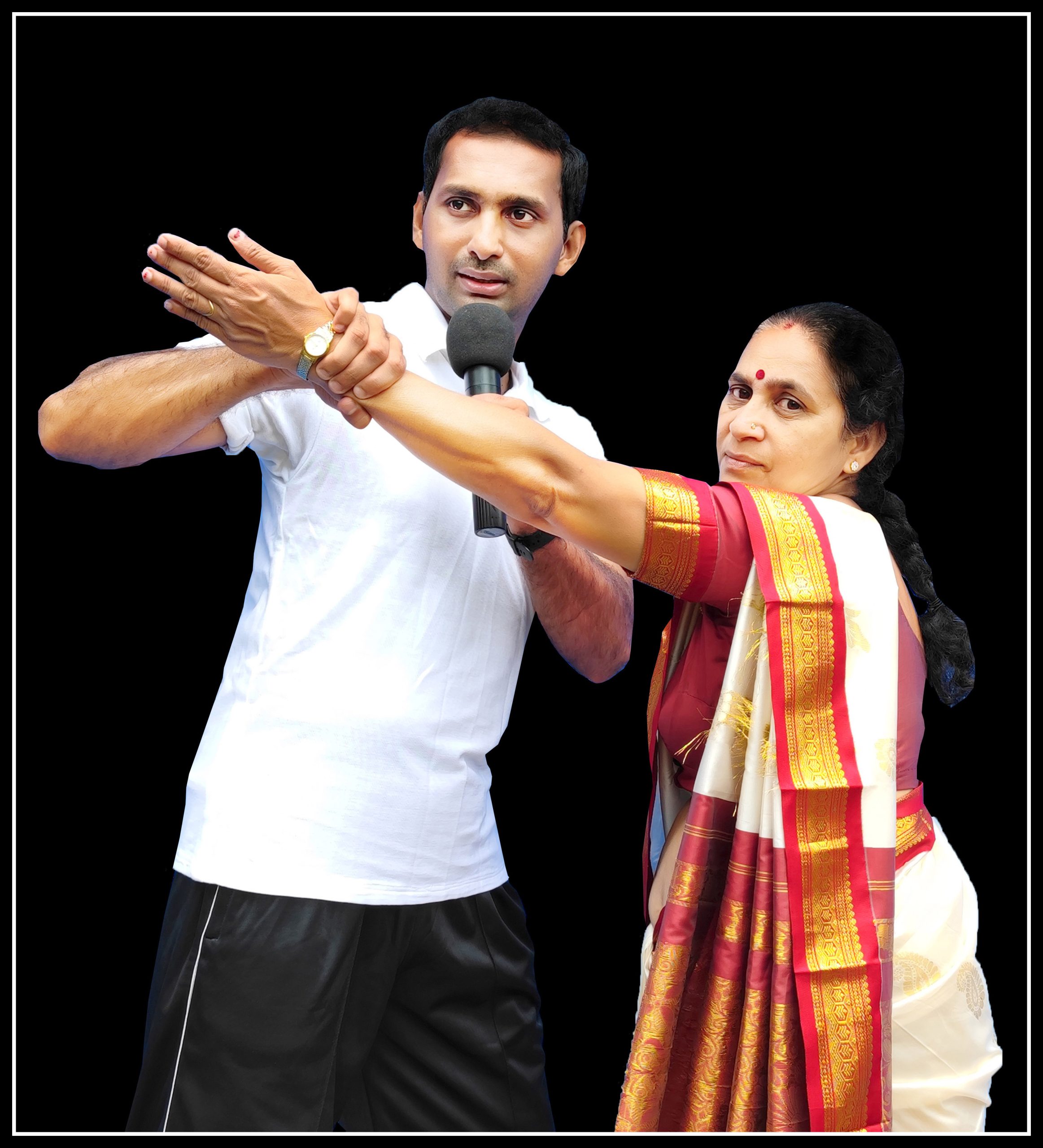 Thank you so much for your Concern.
Your valuable contribution will help us achieve our social cause. Hearty thanks for your concern towards women Empowerment. To help us by donating please click the button which will redirect you to our bank details page.